CPORT Coloring Book 2022
The CPORT Coloring Book is here!! Such a fabulous collection of student artwork from 48 CPORT students. A huge thank you to all the fantastic student artists who contributed to this year's book!! So impressed by their art. It's a pretty fantastic book.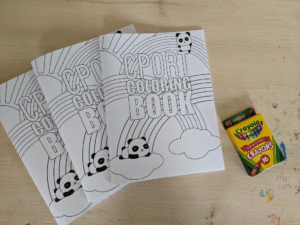 You can purchase yours here – be sure to include your child's name and classroom in the comment box and we will deliver the book(s) to their classroom.
Books are $10 each or 2/$15 or 3/$20. They make great keepsakes and gifts for coloring fans of all ages, so feel free to share this link with friends and family.
Books are also available for free by contacting the Family Liaison, Kristen Emack.